ANNUAL FUND
Throughout the Boothbay Region, people know the YMCA. But there's so much more to our Y than one might think. From exercise to education, from volleyball to volunteering, from preschool to preventive health, the Y doesn't just strengthen bodies — we strengthen community. Your contribution to the Annual Fund will make it possible for children, families and adults to have access to Y programs that improve their lives. Give generously today!
Meet the Watts family, our 2021 Annual Fund chairs: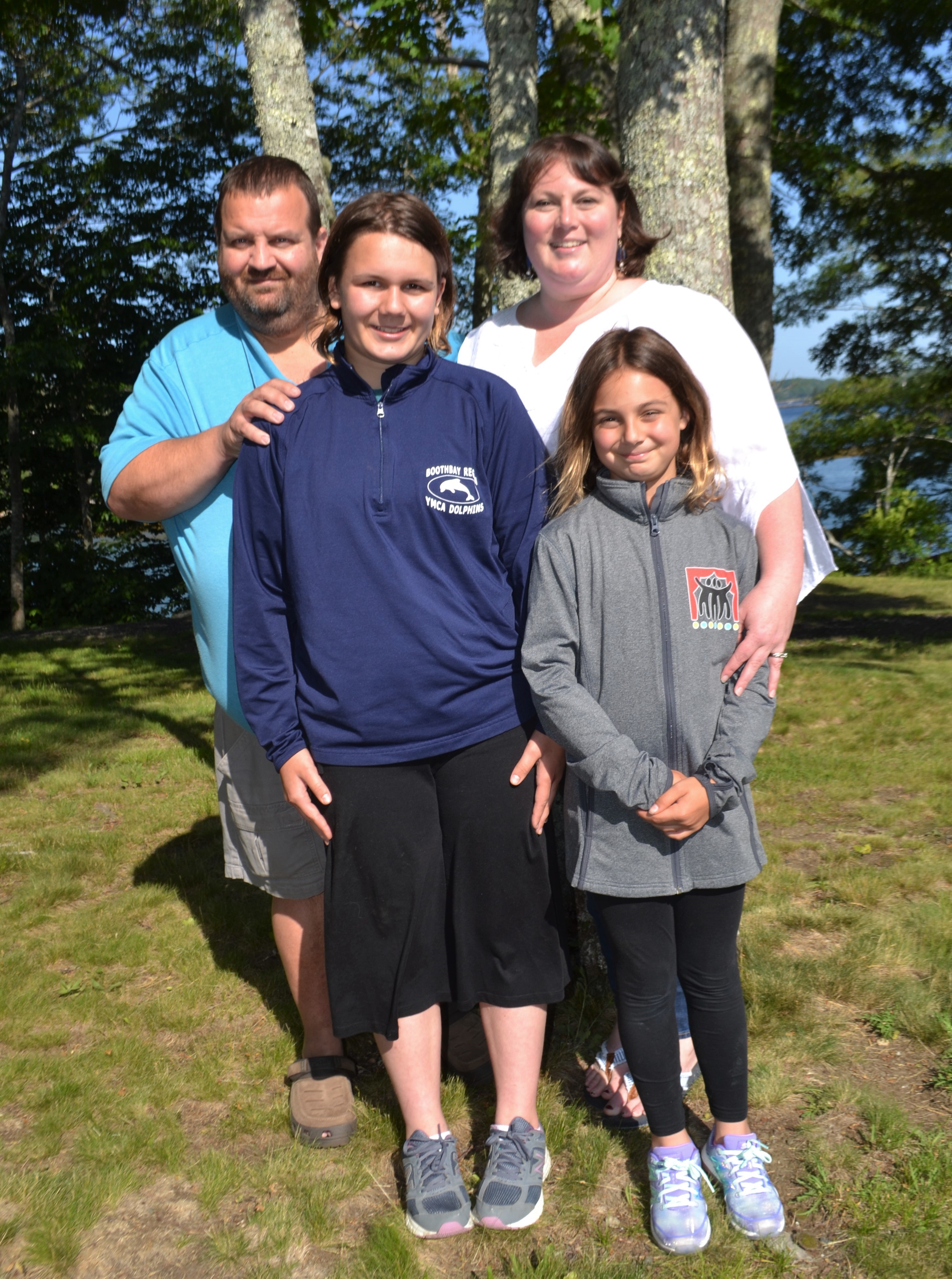 As lifelong residents of the Boothbay region, we never once thought of living anywhere else. This area holds a special place in our hearts; and we wanted our children Ella, an eighth grader at Boothbay Region Middle School, and Kayla, a fourth grader at Southport Central School, to have some of the same experiences we had as children growing up in this great community.
After a challenging 2020, now it's time for everyone to come Back Together! We cannot think of a better theme for this year's Annual Fund drive to celebrate our successes and find the silver linings to what has been an unprecedented time in our lives. The YMCA needs our support as it moves forward with planned improvements to facilities and programs, projects derailed by COVID-19.
As a new member of the BRYMCA Board, I am learning the importance of the Annual Fund drive and how it supports the short- and long-term goals of our Y. Without the generosity and dedication of our community, we would not be so fortunate to have had the great YMCA experiences we all have had for so long.
As we come Back Together, please consider joining us in donating to this year's Annual Fund. Together as a community we can help our Y continue to do great things.
Thank you!


Hi, this is the Watts family and these are the 20 Reasons Why We Love the Y.
What is your favorite thing about the Boothbay Region YMCA?